These iron on rhinestone sheets arewidelyusedin shoes, clothing and bags.especiallyinthe South East Asia and South America. Weexportsof 2000-5000 hotfix rhinestone sheets to theseplaceevery month.Factory outlet, Our factory is local in Guangzhou, we hasten machines, 30+ worker. 1000 square. Daily quantity is 1000-3000 sheets. So we can give you a competitive ex-factory price. We can help you tobecomethelocal adhesive rhinestones sheetLeadingenterprise. But if you just needsmallquantities forself-use. Don't worry, We accept small order.
1. Price: $ 2-10/ Sheet, The prices is determined by your quantity and quality.
2. MOQ: 20 Sheets
3. Delivery time: 1-3 working days
4. Payment: TT, PayPal, Western Union
These beautiful rhinestone sheet can be used to deracate shoes, bags, clothes, ornament and any artwork. Like the following pictures: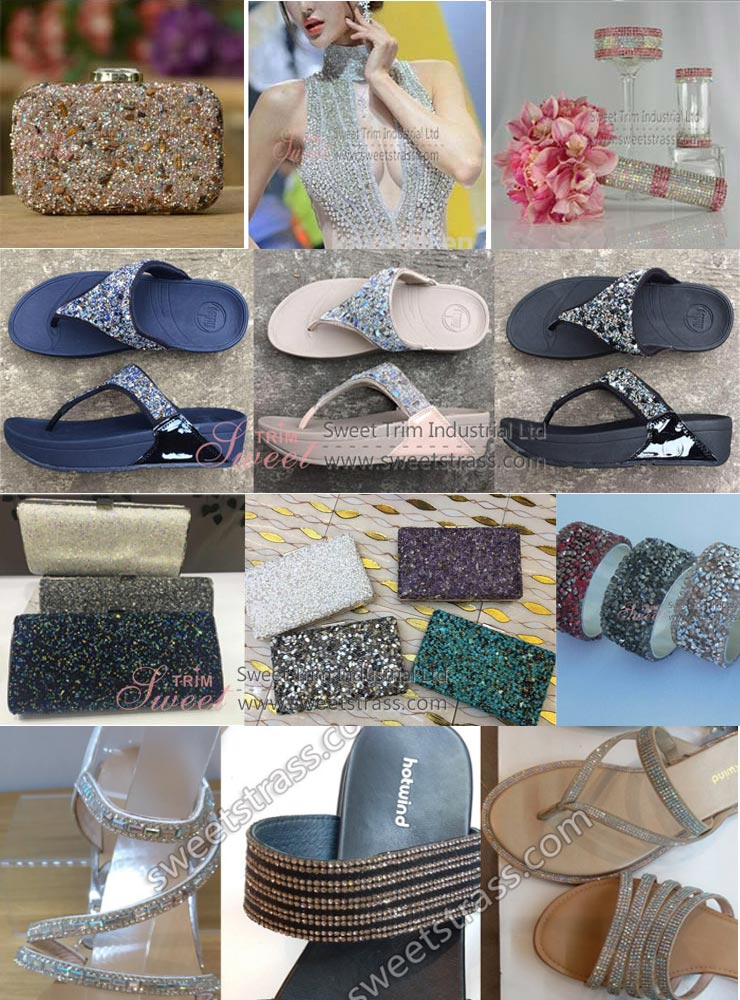 We are hot fix strass sheet manufacturer in China, our daily output is 800-3000 sheets, the following pictures is the scene that our workers are building the hotfix rhinestone sheet.