As for sew on rhinestones,we have different shapes such as heart shape,oval shape,and square shape.They all can be decorations for different products.Glass sew on rhinestones have been widely used in clothing,costumes and jewelry.
Look at this special box,it is surrounded by the white glass sew on rhinestones.Does it look shinning?One little rhinestone is nothing,if you make plenty of rhinestones together,it will be an artwork.Various rhinestones have exclllent performance.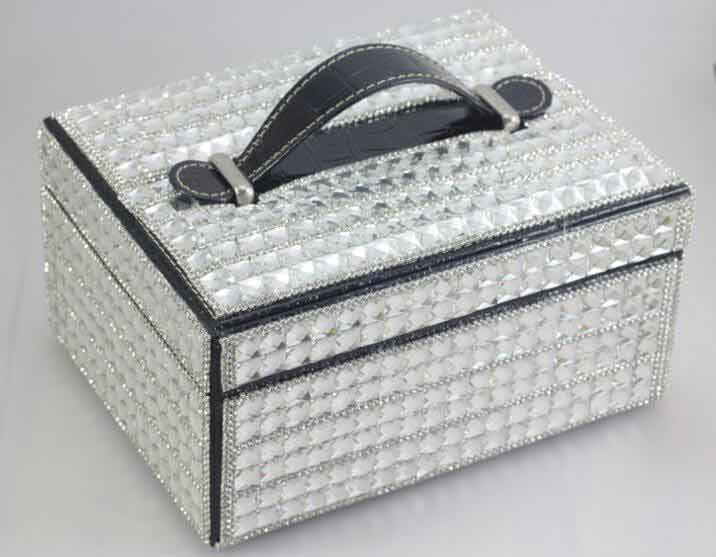 If you are a clothing manufacturer or jewelry manfacturer,you should need these colorful rhinestones.We have various colors,sizes and shapes.You can order according to your special request such as one bag,one size or one color.We provide wholesale price rhinestones for bulk.You are welcome to contact us!