Flat back pointed rhinestones are ideal for decorating many items including mobile phone cases, shoes,nails,clothes and can also be used to design jewellery,greeting cards and various craft projects.Our rhinestones beads are of high quality and have a crystal look to them.You will be amazed with the amount of sparkle and dazzle these rhinestones bought from SWEETTRIM.
These fancy flat back pointed rhinestones have a flat back and are available in various sizes and colors.Look at this bracelet,it is brilliant that you can see inthe picture at first sight. Faceting is the key to crystal's sparkle and sparkle in turn,is the essence of its charm.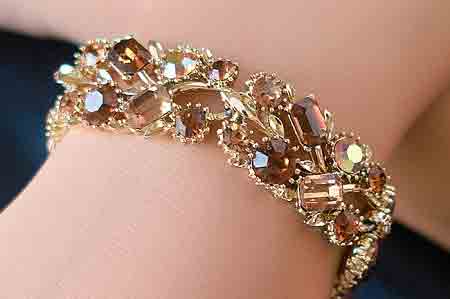 To ensure that customers are given a great number of creative options,pointed back crystal rhinestones beads are available in a wide range of colors and shapes.To get wholesale fancy pointed back rhinestones price and free samples,contact us online now!