Korean Small Rhinestones Suppliers Blue Zircon Rhinestones SS8
Hotfix Korean Rhinestones are the better quality rhinestones. These hot fix strass are back-coated with a special silver foil. The silver foil can help You to obtain optimum brilliance for your any item. Our Korean Rhinestones are consistent in size, shape, and quality. This ensures You don't run into complications on your production. And these product will fall into stencil board effort easily. Sweet Korean Rhinestones have 2 quality grade. Here show the second grade, Korean B.
1. Advantage:
1)
Cheaper than the Korean A Rhinestone,
the quality is not much different.
2)
Loose Rhinestones with glue on the back. High quality adhesive on these stones is dependable and long-lasting.
3) Smaller quantities available.
4) Free sample.
2.

MOQ:

One bag/size/color or as your special ask.
3. Payment: T/T, Western union, PayPal
4. Shipping: DHL, EMS, FEDEX, UPS; China Post Air Mail, China Post Slow Shipping; By Sea for bulk.
5. Delivery time: 2-5 Working days.
6. Material: Crystal
7. Technology: Hot fix

8. Colors: Over 45 colors.
9. Sizes: SS4-SS40.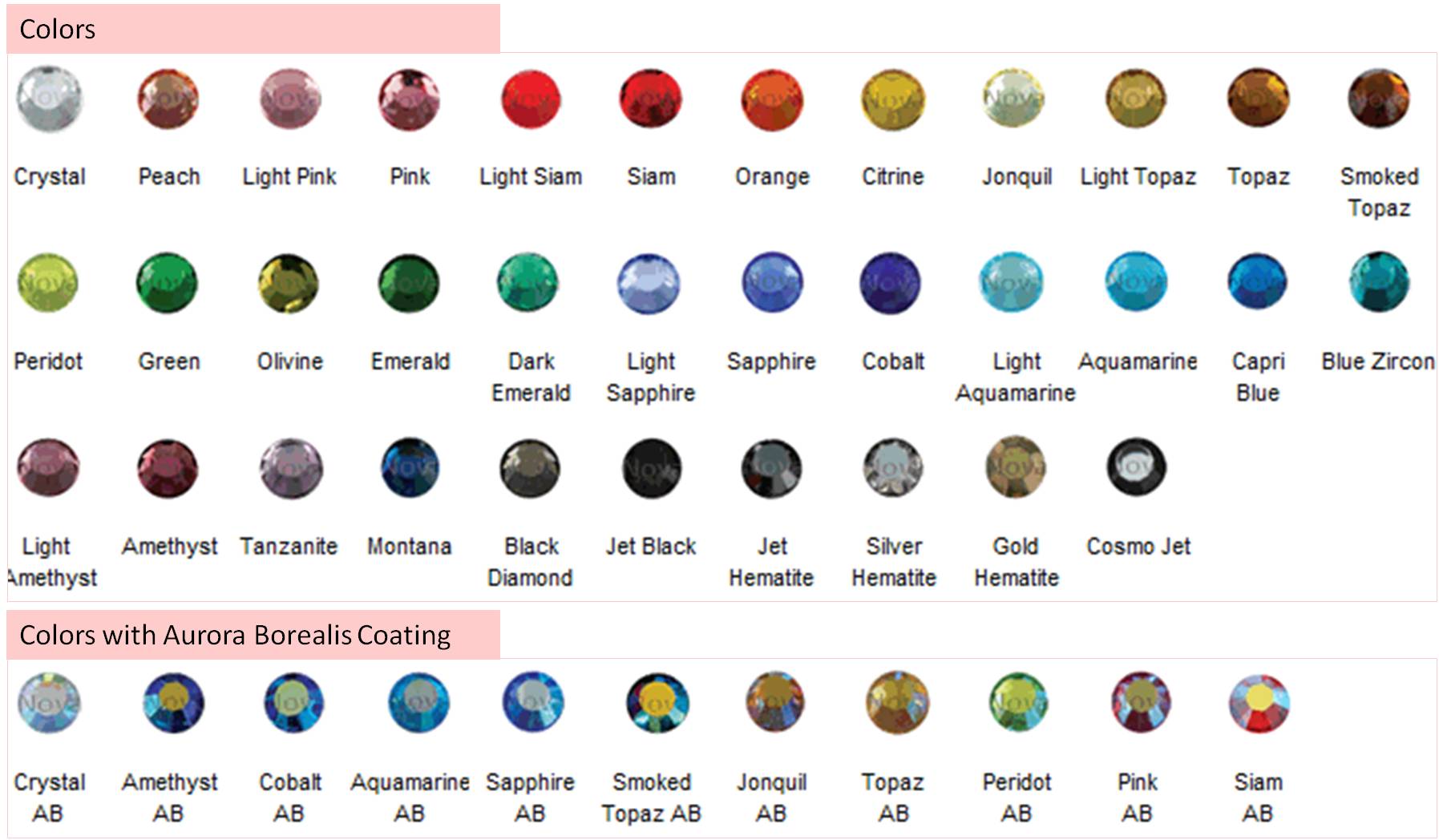 | | | | | |
| --- | --- | --- | --- | --- |
| Size | Diameter | Gross per parcel | PCS per parcel | Color options |
| SS4 | 1.5-1.7mm | 1,000 | 144,000 | Full colors |
| SS6 | 1.9-2.0mm | 1,000 | 144,000 | Full colors |
| SS8 | 2.3-2.5mm | 800 | 115,200 | Full colors |
| SS10 | 2.7-2.8mm | 500 | 72,000 | Full colors |
| SS12 | 3.0-3.2mm | 400 | 57,600 | Full colors |
| SS16 | 3.8-4.0mm | 200 | 28,800 | Full colors |
| SS20 | 4.6-4.8mm | 100 | 14,400 | Full colors |
| SS30 | 6.3-6.5mm | 50 | 7,200 | Full colors |
| SS34 | 6.8-7.0mm | 25 | 3,600 | Full colors |
| SS40 | 7.8-8.0mm | 20 | 2,880 | Full colors |