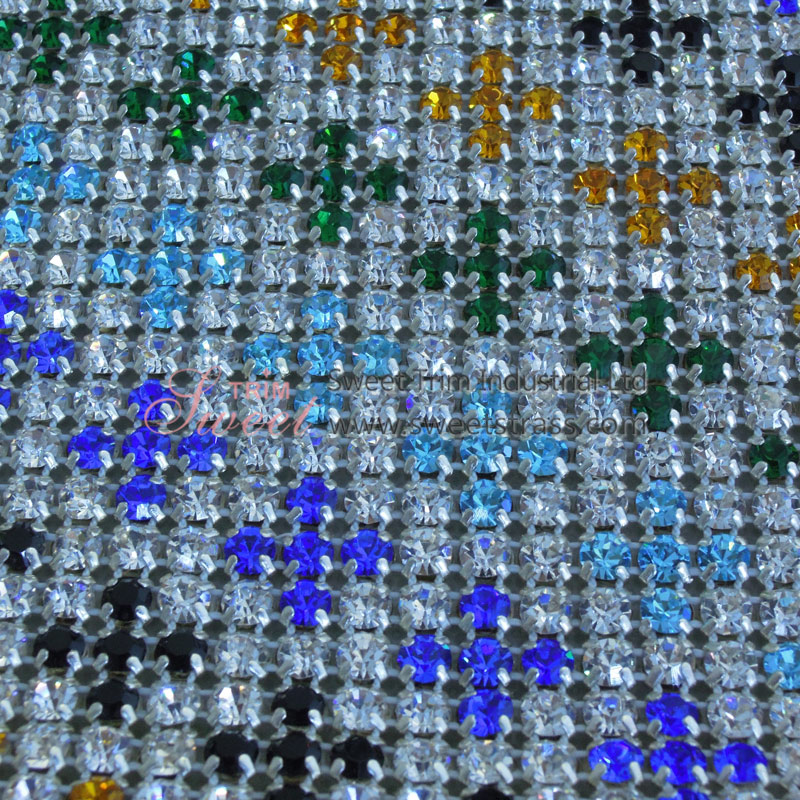 1.Price: 4-30 dollars / yard, different quality of the rhinestone chaton, different metallic materials, the price is different.
2. MOQ: 10 Yards
3. Delivery time: 2-7 days, different quantity, different delivery time
4. How to order: please contact us by e-mail, whatApp, phone, or leave message in our website, our sales will reply to you ASAP. And they will tell you any detail about "how to order"
5.How to apply: Shoes, bags, clothing and any fashion team: